Thank you to the sponsors and players that made our 33rd Annual Golf Outing such a success. We are so appreciative to Scott Ashley and Lakeside Links for hosting the event, the MCC Food Service for the wonderful food, and the volunteers that help pull it all together. Please support our sponsors when you can:
https://mccschoolsmi.sites.thrillshare.com/o/mccef/page/events

Registration is now available for the 32nd Annual MCC Ed Foundation Golf Outing on September 11 at Lakeside Links. Fun, Food, Prizes, and exceptional Prime Rib dinner. Registration form is available at
https://bit.ly/3iykvUb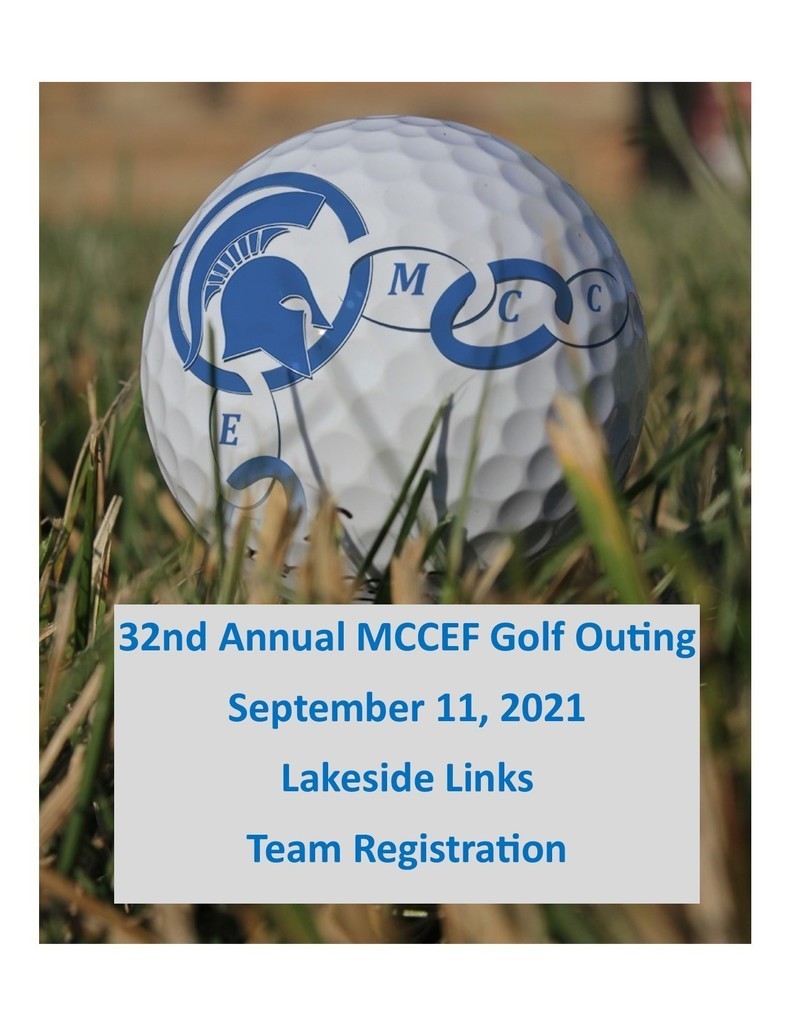 Join the MCC Educational Foundation for a day of paddling the Pere Marquette River. In-person Race Day: July 17, 2021 Virtual races: July 3 - July 16, 2021 This year we are offering in-person and virtual race options for 2 river races and 2 triathalons: • River race #1 will start in Custer and end at Riverside Park in Scottville. • River race #2 will start at Riverside Park and end in Ludington. • The Individual Triathalon • Team Triathalon Each triathalon will consist of a 12 mile bike race, 4 mile run, and paddle from the Custer boat launch to Riverside Park in Scottville. ● Visit
www.mccedfoundation.org
then click on Spartan River Races to find the registration link ● Or go to Spartan River Races Please contact Gary Andersen at
gandersen@mccedfoundation.org
or 231-690-0633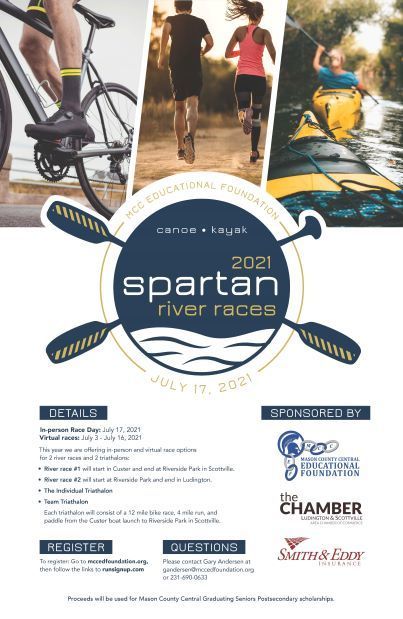 The MCC Educational Foundation would like to express our appreciation to the community for the tremendous support during our 26th Annual Spring CommUNITY Auction, We are so grateful to every sponsor, donor, bidder, and raffle ticket purchaser because it allows the Foundation to provide support to our students in the form of scholarships, equipment, supplementary learning tools, school security, and improved educational environment. We hope to see you all back for the 27th Auction in 2022!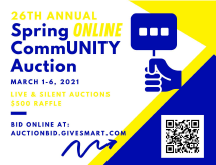 Two days left to get your bid on any of the wonderful items in the 26th Annual Spring Online CommUNITY Auction! From a puppy to purses, appliances to tools, museum passes to shoreline cruises, and toys for kids big and small! Visit auctionbid.givesmart.com to view items and register, or text auctionbid to 76278 for mobile bidding. Proceeds benefit the MCC Educational Foundation and the Ludington & Scottville Area Chamber.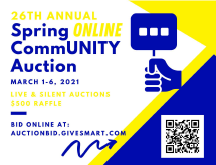 CommUNITY Auction site can be accessed at:
https://bit.ly/2MmuIFT
Preview items, set up a bidding account (no charge). Live bidding begins March 1 at 4:00 p.m.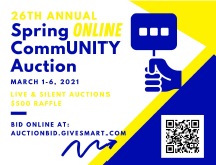 The 26th Annual Spring CommUNITY Auction ONLINE is now live for viewing items. We have over 170 items in several categories, including Home, Outdoors and Sports, Tools, and Puppy! Check in throughout the week as items are still being added. Visit auctionbid.givesmart.com to view items and register an account. Bidding opens Monday, March 1 at 4:00 p.m.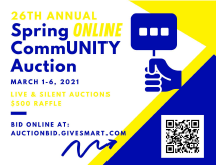 Check out the 26th Annual Spring CommUNITY Auction Facebook page
https://www.facebook.com/events/225558539173277
. Stay up-to-date on items and raffles . $500 cash raffle tickets are available at the Ludington/Scottville Chamber office, Dr. Lewis Squire's office, Smith & Eddy Insurance and the MCC Central Business Office. Drawing for $500 cash is March 3.

The MCC Educational Foundation and Chamber of Commerce is happy to announce that the 26th Annual Spring CommUNITY Auction is coming! This year's Auction will be an online event March 1 -6. Items will be available for viewing prior to the start of bidding. Watch for more details soon.